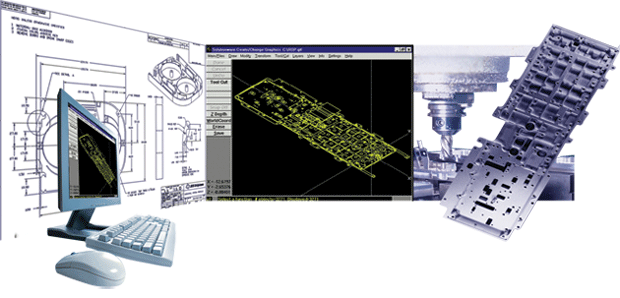 GeoPath CAD/CAM For Everyday Parts
SolutionWare has released it's latest version of GeoPath for Everyday Parts. This GeoPath version 5.1 has simplified many of the programming techniques that machine shops encounter on a daily basis.
Over 90% of machine shops program everyday parts such as pockets, contours, slots, drilling, tapping, counter-boring, etc. These types of parts are the foundation of a machine shop, and the profit margin depends on getting these parts done in a quick and productive way.
GeoPath has added more advanced ways of selecting geometry for everyday parts and has developed drill/hole processes that enables programmers to select multiple tools, at one time, for multiple sized holes.
GeoPath is a fully integrated CAD/CAM system developed with the real machinist in mind. It is easy to learn and easy to use, affordable and a complete tool for all your CNC machines.
GeoPath was developed by SolutionWare Corp. which has been providing CAD/CAM solutions to machine shops and plants for over 37 years.
If you are a GeoPath user, checkout some of the latest features.
If you are new to GeoPath, contact us for a demonstration, we will be happy to answer your questions.
For Details or to See a Demonstration 408.249.1529 | 888.322.3226
Copyright © 2012 by SolutionWare Corporation.  All rights reserved.  GeoPath, MazaCAM, and PowerCAM are trademarks owned by Basic NC Inc.  Mazak and Mazatrol are trademarks owned by Yamazaki Mazak Corporation.  All other trademarks are the property of their respective owners.