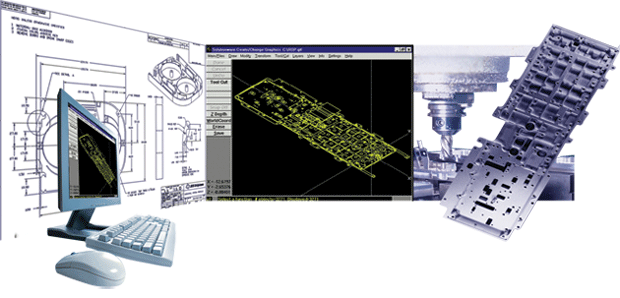 GeoPath CAD/CAM For Everyday Parts
Here are the available modules:
GeoPath CAD/CAM
Complete, fully integrated CAD/CAM system for 2.5-axis milling.
GeoPath for Lathes
Turning made easy. Advanced version for C-axis lathes available.
3-D Milling
Design and program on one seamless integrated 3-D system.
EDM Programming
Dramatically cut down programming time on your wire-EDM.
Auto Programming
The software automatically programs the part for you.
Solid Verification
Graphic simulation of material removal as the tool cuts the part.
Mazatrol Module
Advanced CAD/CAM programming system for Mazak controllers.
Fabrication CAM
2-axis software for waterjets, torches, routers and lasers.
Do you have the right tools?
For Details or to See a Demonstration 408.249.1529 | 888.322.3226
Copyright © 2012 by SolutionWare Corporation.  All rights reserved.  GeoPath, MazaCAM, and PowerCAM are trademarks owned by Basic NC Inc.  Mazak and Mazatrol are trademarks owned by Yamazaki Mazak Corporation.  All other trademarks are the property of their respective owners.